Archerfish Solo is a video surveillance camera system that uses advanced analytic software to distinguish between person, animal, vehicle or object and can send alerts to users or authorities in real time.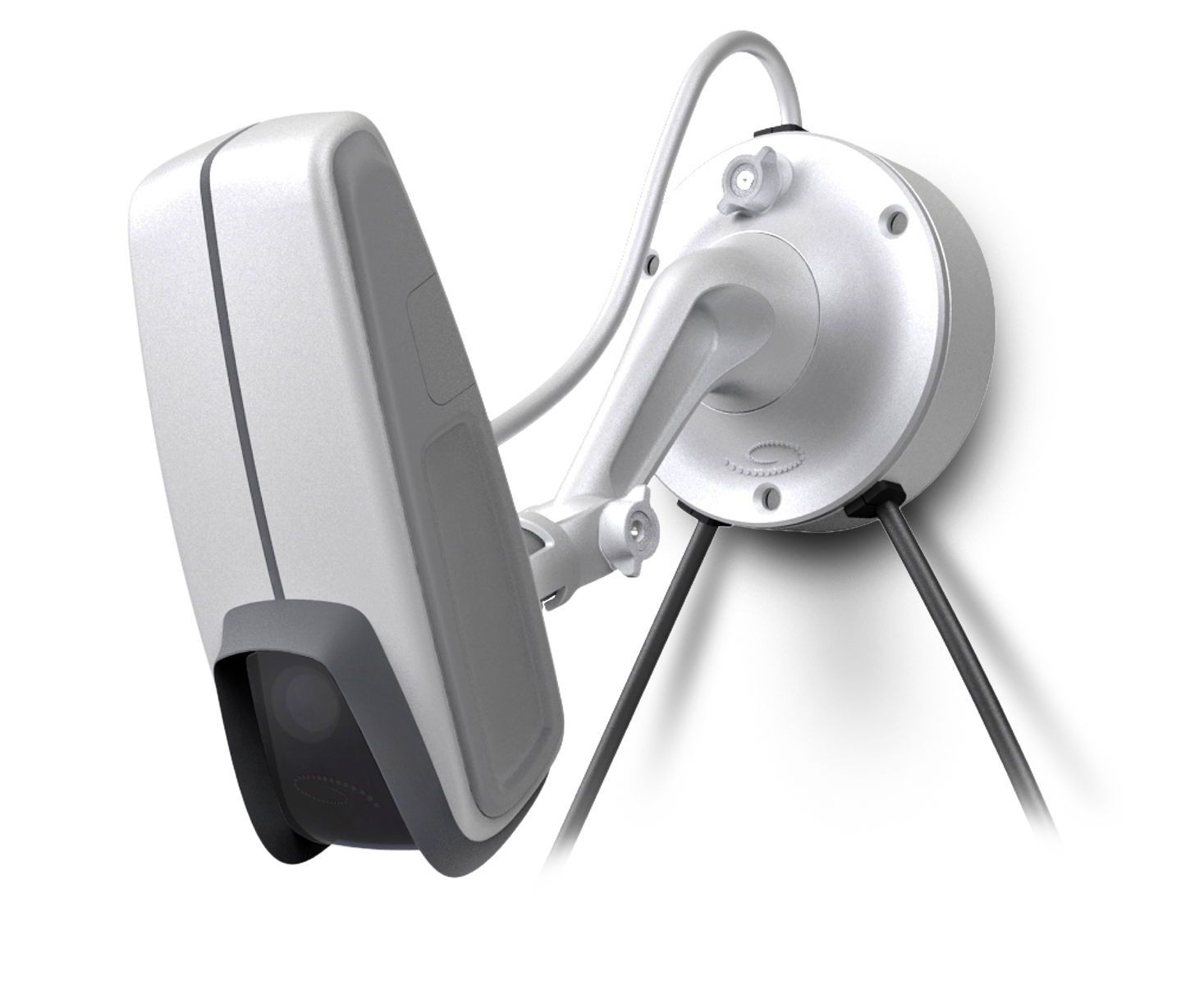 Typical home surveillance systems use obvious cameras that can make visitors feel uncomfortable. The Archerfish design obscures the camera element behind a subtle masked lens, appearing more like a motion detector. The soft shape of the camera body and subdued color palette is less imposing than most other home surveillance cameras.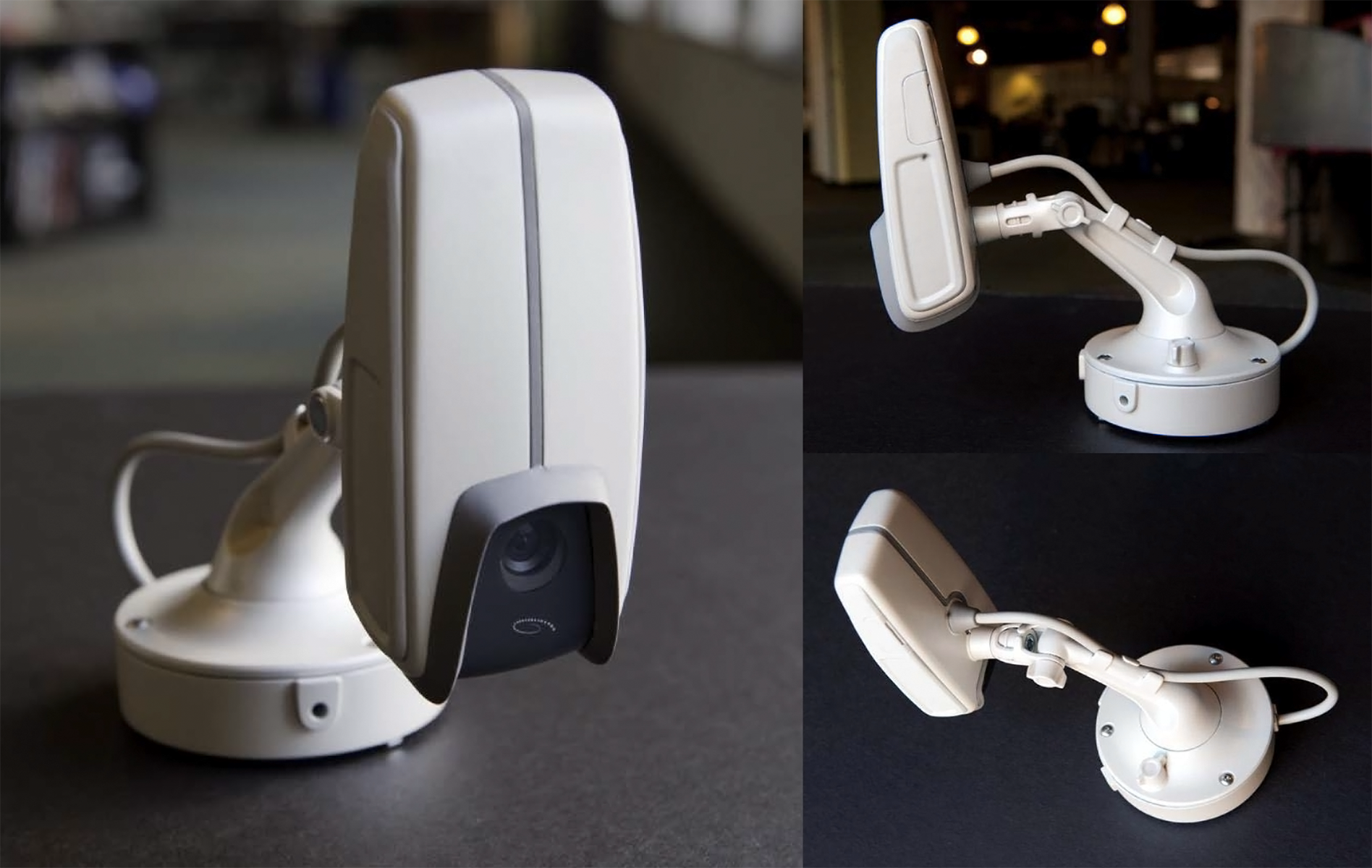 The enclosure is sealed with an overmolded TPU gasket for indoor and outdoor use. 
The same overmold also forms the lens hood, which helps protect the lens from rain and impact.
Versatile Mounting
The wall mount is designed to accommodate a wide range of configurations, and can be securely locked into position without tools via a pair of thumbscrews. An alternate design with a push-button locking mechanism is shown above.