MSR Revo + HyperLink Binding
MSR's Revo Explore snowshoes combine a perimeter frame and plastic deck for high traction with minimal torsional flex. The steel traction frame is insert molded into the plastic nose piece to eliminate rivets and assembly time. By splitting the deck into two sections, tooling costs are reduced and different length models can be offered by retooling only the tail portion.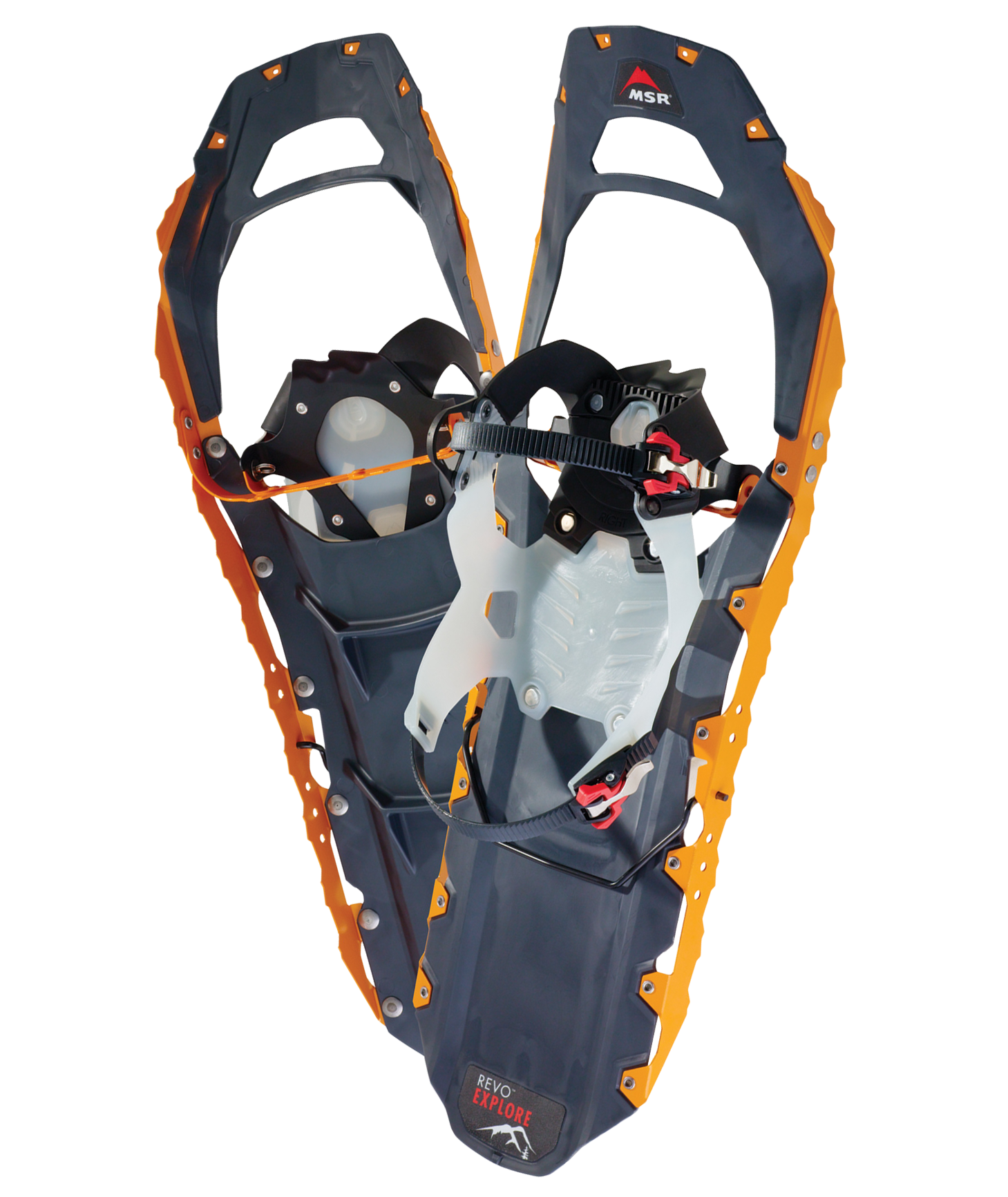 The design builds on the visual brand language of both the Evo and Lightning snowshoe models, drawing from MSR's core visual elements. The rib at the base of the nose doubles as a carry point to ease pressure users' hands when transporting the shoes.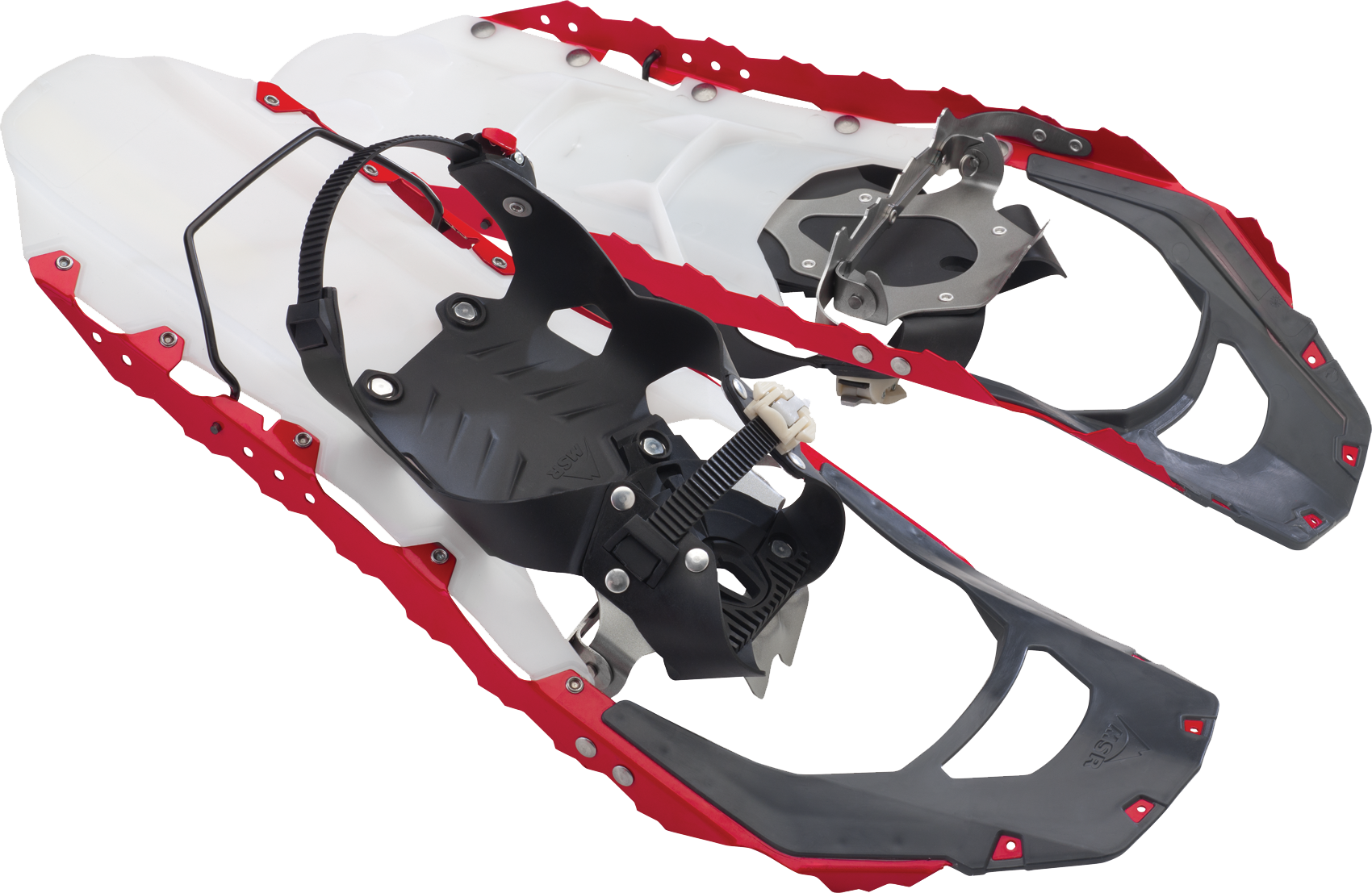 Less is More
The new HyperLink binding reduces the complexity of fitting the binding. Once the strap tensions are properly set, the user can quickly get into and out of the binding by setting and releasing the toe strap. Less straps also mean less potential for hot spots. The snowboard-style ratcheting straps are easily replaceable in the field.