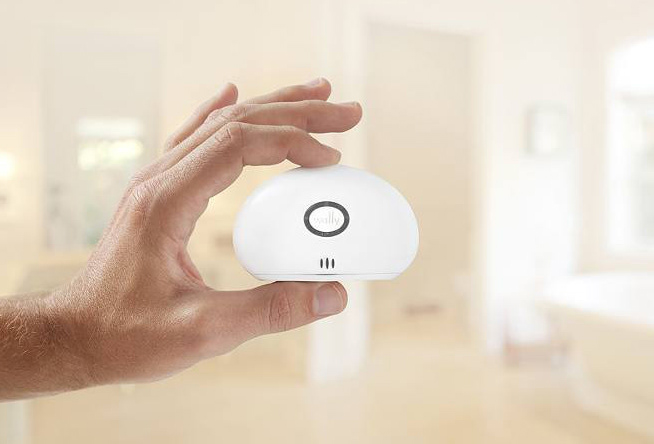 Undetected leakage is costly 
According to the Insurance Information Institute, in 2011 alone, 14 million homeowners suffered water damage due to freezing, mold and leakage, with a total of $11 billion in property loss. Catching leaks early can prevent sudden pipe bursts and long-term issues like mold from doing significant damage.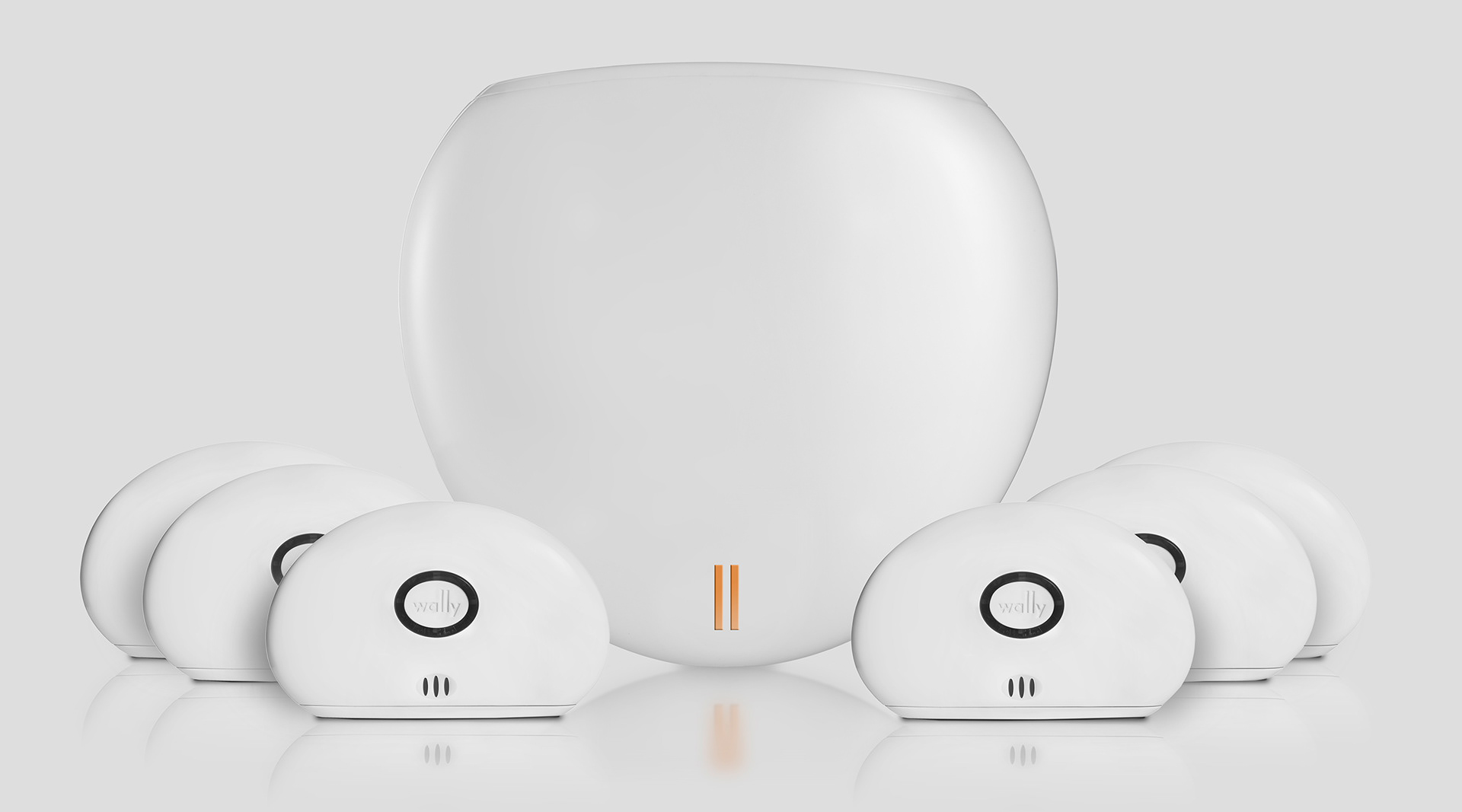 The Networked Home
Wally's network-enabled system monitors humidity, leakage and temperature to quickly detect water leaks or conditions that could lead to moisture damage. The wireless sensors communicate with a central gateway that is connected to the internet. Once an alert condition is detected, the system sends a notification to the user's phone via the app or a text message.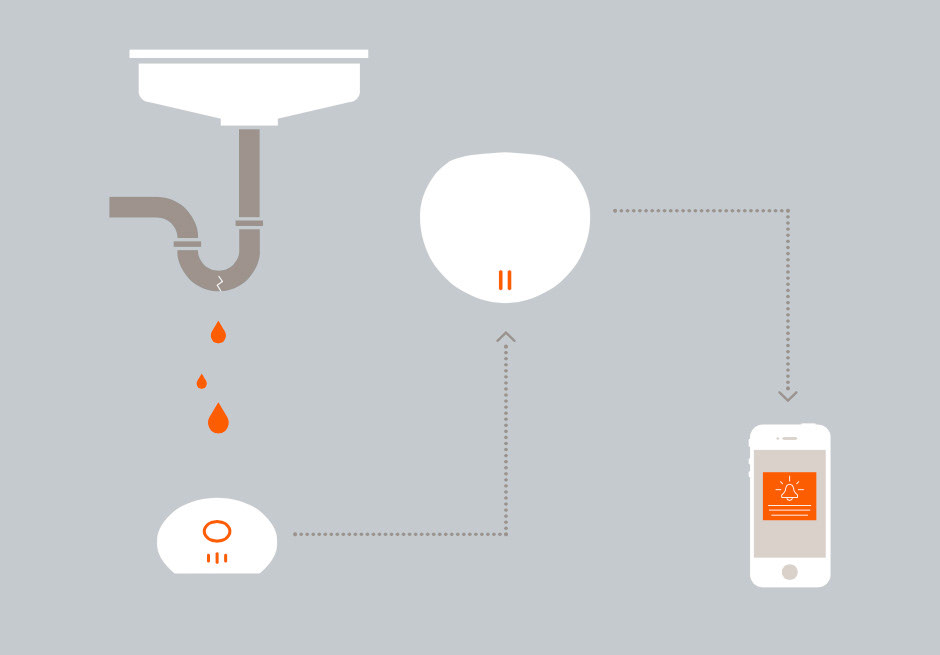 Smart Features
 The sensors are designed to slide easily under most appliances and fit into tight spaces, and can be placed either horizontally or vertically. A central button activates the sensor during setup, while the surrounding light ring shows the node status via colored LEDs.